This articles is published in english for ease of understanding and use by any Opencaching user, developer or node admin.
What are NODE_IDs?
Each Opencaching website (called node) must have a unique NODE_ID number.
This allows [in theory] the nodes to potentially exchange data like caches, users, logs, etc.
Each new website (node) must choose a unique, unassigned, NODE_ID.
Traditionally, NODE_IDs have been assigned by OCDE (Germany) management team.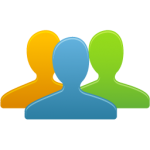 http://www.opencaching.de/articles.php?page=contact

---
Please send corrections and updates for this list to contact [at] opencaching.ro.
---
Last updated: March 11, 2016
---
Source
This information was compiled from the following sources:
Information at http://www.opencaching.eu
OPENCACHING-PL project – website application on which several OC nodes are running
OpencachingDeutschland / oc-server3 project – website application on which OCDE (Germany) and several other OC nodes are running
OKAPI project – plugin to allow easy access to public Opencaching data
information published on each active Opencaching node